Mental Health
Potter County Department of Mental Health is dedicated to aiding individuals in need and has oversight of both Adult and Children's Mental Health services, throughout the county.
These duties include:
· Base Service Unit
· Blended Case Management (BCM)
· Child and Adolescent Service System Program (CASSP)
· Delegate Services
· Forensic Re-entry Services
· Homeless Assistance
· Mental Health Disaster Preparedness
· Potter County Mental Health Providers
· Program contracting, monitoring and oversight
· Student Assistance Program (SAP)
· Transitional Living Men/Women
· Yellow Ribbon Suicide Prevention Task Force

Mental Health Services for Adults:
Potter County offers a variety of services for individuals 18 and over who are experiencing mental health issues. Individuals utilizing mental health services are provided the opportunity for growth, recovery, and inclusion in their communities, have access to culturally competent services and supports of their choice. To make referrals to our Adult services please call 814-544-7315.

Mental Health Services for Children:
For individuals under 18 or (under 21 with Special Education classes) experiencing Mental Health difficulties we offer in home and community based services. Potter County focuses on the CASSP principles making sure services are child-centered, family focused, community based, multi-system, culturally competent, least restrictive and least intrusive. To make referrals for children please call the Department of Mental Health at 814-544-7315.
Crisis Services 866-957-3224 or text #63288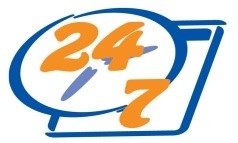 Base Service Unit
The Base Service Unit is available to assist individuals of all ages with accessing mental health services/programs and supports in Potter County based on their needs and their preferences.
The Base Service Unit determines eligibility for various mental health programs and treatment. To contact the Base Service Unit please call 814-544-7315 or 1-800-800-2560 and ask for the Base Service Unit.


Blended Case Management
Blended Case Management (BCM) is available to children, adolescents and adults with serious and persistent mental illness or at risk of, who need assistance with navigating mental health services.

Case managers aid individuals through outreach and advocacy, to ensure they receive the service necessary to keep them in the community and work toward recovery. Recovery-based practices include self-direction, empowerment and a holistic approach to service provision. Caseloads are restricted by size by regulation to ensure that there will be sufficient contact with each individual to meet their particular needs. Individuals develop a written service plan with their case manager as an aid to monitor progress toward their goals.
Blended Case Management services are utilized in addition to traditional outpatient treatment services and assist persons in identifying measurable goals and objectives in areas such as housing/living, vocational/educational, basic health/safety, mental health and basic needs. BCM staff will monitor service delivery, coordinate service/treatment needs, access needed services, and link individuals to appropriate services in the community. Participation in Blended Case Management is voluntary.

Please call Potter County Human Services Department of Mental Health should you have questions about our Blended Case Management program 814-544-7315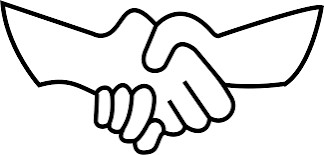 Blended CM Referral Form

Child and Adolescent Service System Program (CASSP)


The Child and Adolescent Service System Program (CASSP) came to Potter County in 1992. The Potter County CASSP Team meets as needed.

A service of Potter County Mental Health, the Child and Adolescent Service System Program (CASSP) is an integrated approach to service and delivery planning for children and adolescents who are experiencing significant difficulties in physical, cognitive, emotional, behavioral or social areas of development. The expertise and decision-making authority of the agency representatives is brought together in CASSP making it possible, in one meeting, to bring the full range of services to bear upon the challenge, thus increasing communication and support for the child/youth and their family. The CASSP team reviews cases referred, makes recommendations for services and develops a service plan for the client and his/her family. This consistently unified approach to children's services will improve the effectiveness of all child-serving agencies and may result in new program development as service needs are identified and defined.


To be eligible for CASSP a child or adolescent (under the age of 21) must meet the following criteria:

-- be at risk for out-of-home placement
-- have had a recent psychiatric hospitalization
-- be involved in more than one child-serving system
-- have a mental health diagnosis that is impacting on his ability to function at home, school or in the community.
If a child does not have a mental health diagnosis, he/she will still be reviewed by the CASSP Team who will then make a recommendation that a psychiatrist or psychologist assess the child for a possible mental health diagnosis.
Coordination of service provision
Services are voluntary and free
Emphasis is on consumer choice
Services are child/adolescent centered, family focused, and community based and sensitive to cultural differences and promote the least restrictive, intrusive approach.
Please call Potter County Human Service Mental Health Department to talk with our CASSP Coordinator 814-544-7315



CASSP Referral Form




CASSP Brochure




Forensic Re-Entry Services
The Potter County Human Services Mental Health developed a Forensic Re-entry program to provide assistance to Potter County individuals that are incarcerated and have been previously diagnosed with a mental illness to transition
back into the community more smoothly. The program services include: housing assistance, education, life skills, employment, etc., while they are located at the Potter County Jail, Long Term Structured Residential Forensic Facility
and State correctional facilities. This service will continue to monitor the individual for six months to a year after release.

Forensic Re-entry Referral Form
Forensic Re-entry Brochure
Forensic Re-entry Handbook

Homeless Assistance
The Department of Mental Health offers homeless assistance to individuals over the age of 18 that are Potter County residents, that have a current diagnosis of a Mental Illness that find themselves homeless. The Housing Specialist will

conduct an intake following acceptance of the application for assistance. Development of a service plan is completed, identifying the areas of need, i.e. various service programs, goals are established and worked toward.

The homeless

assistance program is time limited 2 weeks.

Please call 814-544-7315 or 800-800-2560 to talk with our Housing Coordinator.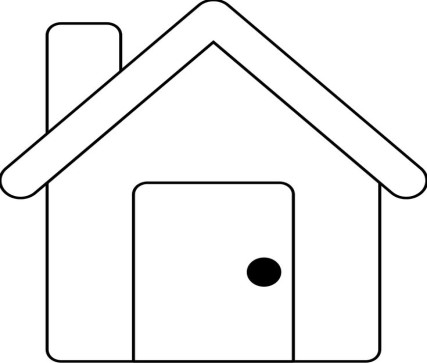 Homeless Assistance Application

Mental Health Disaster Preparedness

Potter County Department of Mental Health is trained for traumatic response to disaster situations when requested. Our staff have complied with state regulations and completed all course required by the state to provide disaster response, including but not limited to Mental Health First Aid, Psychological First Aid. Our team provides psychological and emotional support to victims and first responders following a natural or man-made disaster.

Disasters can occur naturally (e.g., tornadoes, hurricanes, earthquakes, floods, wildfires, mudslides, or drought) or be human-caused (e.g., mass shootings, chemical spills, or terrorist attacks). Preparing for, responding to, and recovering from disasters and traumatic events is essential to the behavioral health of individuals and communities alike.

When people experience a disaster, they may experience a variety of reactions, many of which are natural responses to difficult situations. Most people show resilience after a disaster. Resilience is the ability to bounce back, cope with adversity, and endure during difficult situations. Thankfully, resilience in disaster recovery is ordinary, not extraordinary, and people regularly demonstrate this ability. Using supportive resources to address stress and other hardships is a critical component of resilience.

It is also common for people to show signs of stress after exposure to a disaster making it important to monitor the physical and emotional health of those affected as well as those responding to the needs of others. Although everyone reacts differently to disasters, some of those affected may suffer from serious mental or emotional distress. These individuals may develop or experience exacerbation of existing mental health or substance use problems, including for example, post-traumatic stress disorder. Finding treatment in a timely fashion will help individuals minimize negative outcomes.

Student Assistance Program (SAP)

The Potter County Department of Mental Health acts at the Mental Health Liaison for the schools SAP teams throughout the County. The Mental Health Liaison accepts referrals from the SAP team and conducts screenings, utilizing the Juvenile Inventory for Functioning (JIFF) and can make referrals to the appropriate resources as decided by the team.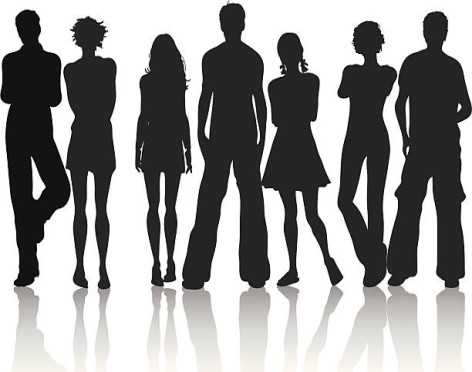 Transitional Living Program

The Transitional Living program is designed to assist homeless Potter County residents over the age of 18 with a mental health diagnosis. We offer services to facilitate the movement of homeless individuals to permanent housing.
Participants will receive training and instruction in order to learn the skills necessary to become and remain good tenants. Case Management and other supports (food, shelter, utility assistance, emergency shelter and medical transportation) will be provided to participants through existing PCHS programs. The Mental Health Housing Specialist will provide housing information and make referrals for Potter County residents that find themselves in a housing crisis situation even if they are not eligible for the Potter County Transitional Program. Safe, affordable housing for the people is the ultimate goal. Our Mission is to provide supportive services to increase skills and income of the participants, and achieve greater self-determination in order to obtain and maintain permanent affordable housing. Safe, decent, affordable housing is an achievable goal for all individuals struggling with homelessness.

Transitional Living Program Application
Yellow Ribbon Suicide Prevention Task Force

We are a community-based organization developed to address youth/teen suicide through public awareness, education & training, to help communities build sustainable suicide prevention programs, and to help strengthen existing community programs.

What we do
:
Provide unique, bridging the gap, suicide prevention trainings & community, development for all ages
Have chapters throughout the U.S. and globally
Program sites in over 5,000 schools in the U.S
Providing technical assistance for developing state plans, and community coalitions


Created International Suicide Prevention Week – which is observed the 2

nd week of September
About Yellow Ribbon:
The Spirit of Yellow Ribbon is its people. The program began in 1994 in response to heartfelt pleas from teens and adults after the death of a friend and loved one. Words of help and hope said by teen's family were put on bright yellow paper and shared at services. Why Yellow?? For their friend was known for the bright yellow 1968 Ford Mustang he had rebuilt. Teens shared messages locally and began to mail them to friends and loved ones. Within three weeks word came of a girl who got help when she gave the hallmark of the program – the Ask 4 Help! Card to her teacher… The ripple effect began and a bright yellow bridge was built.
If you have any questions please contact Potter County Mental Health at (814)544-7315. Donations can be made to PCHS Yellow Ribbon.


Potter County Mental Health Providers

A Way Out
www.awayout.org
Beacon Light Behavioral Health
www.beacon-light.org
CareerLink
www.pacareerlink.pa.gov
CenClear
www.cenclear.org
Center for Community Resources
www.ccrinfo.org
Concern Counseling
www.concern4kids.org
Crossroads Counselng
www.crossroadscounselinginc.com
Dickinson Mental Health
www.dickinsoncenter.org
Merakey
www.merakey.org
Northern Tier Children's Home

Office of Vocational Rehabilitation
www.dli.pa.gov/Individuals/Disability-Services/ovr/Pages/default.aspx
Sagewood

The Guidance Center
www.guidancecenter.net
UPMC-Cole TeleHealth
www.upmc.com/patients-visitors/telemedicine-services/outpatient-telemedicine-centers/upmc-cole
Adult Mental Health Services

COMMUNITY OUTPATIENT INPATIENT/SHORT

SERVICES TERM & DAY PROGRAM

Blended Case Management Outpatient Therapy Hospitalization

Drop In Center Medication Management P.R.I.D.E

DTT Psychiatric Services

Mobile Medication Management

Mobile Psych Rehab

Peer Support

Project RAPPORT

Transitional Living


Children's Mental Health Services
COMMUNITY/SCHOOL OUTPATIENT INPATIENT/SHORT

TERM & DAY PROGRAM

Blended Case Management Outpatient Therapy Hospitalization

CASSP Medication Management Intensive Outpatient

Crisis Services Psychiatric Services Partial Hospitalization

Family Base Mental Health Trauma Therapy

Independent Living Program

Intensive Behavioral Health Services

Mental Health Specialists

Maintaining Strengths Program

Multi Systemic Therapy

Project RAPPORT

Special In Home Treatment

Student Assistance Program