Intellectual Disabilities
Potter County Human Services seeks to provide individuals with intellectual disabilities, developmental disabilities, and autism achieve greater independence, choice, and opportunity in their home and communities. Our services are personalized to the needs of the individual based on a system of services and supports that are flexible, innovative, and person centered.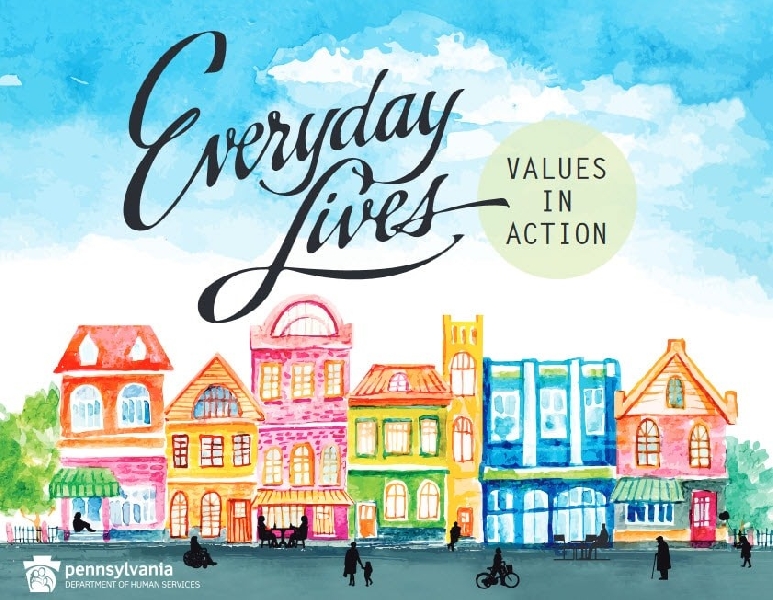 · Eligibility Determination
· Support Coordination
· Adult Day Treatment
· Home & Community Habilitation
· Companion
· Employment Support
· Small Group Employment
· Residential Group Home & Lifesharing
· Participant Directed Services
· Agency with Choice
· Transportation to programs
· Adaptive Equipment
· Home modifications
Potter County supports individuals of all abilities and at all life stages to develop their vision for a good life and will help them determine what it takes to create the lives they envision!
Program Eligibility
An intellectual disability is a permanent condition that affects a person's ability to learn and function in daily life. A diagnosis of an intellectual disability requires that both a person's general intelligence and ability to function in daily life are significantly below average. These two conditions may be present at birth or occur in the developmental period prior to the person's 22nd birthday.
Must have a diagnosis of one of the following:
- Intellectual disability with a full-scale IQ of 70 or below that occurred prior to the age of 22
- Autism diagnosis based on diagnostic tools that occurred prior to the age of 22
- Developmental disability between age 0 through 8 with a high probability of an intellectual disability or autism
- Medically complex condition between age 0 through 21 with a current medical evaluation from a licensed medical provider
And have:
- Substantial adaptive skill deficits in three or more of these major life activities: self-care, understanding and use of receptive and expressive language, learning, mobility, self- direction, capacity for independent living
- Intermediate care facility (ICF) level of care
- Medicaid eligibility (required for most services)
*All services are dependent on the availability of federal and state funding.
Referral for eligibility determination can be made by contacting:
Amanda Morey
Director of Intellectual Disabilities
(814) 544-7315