Potter County Drug and Alcohol Program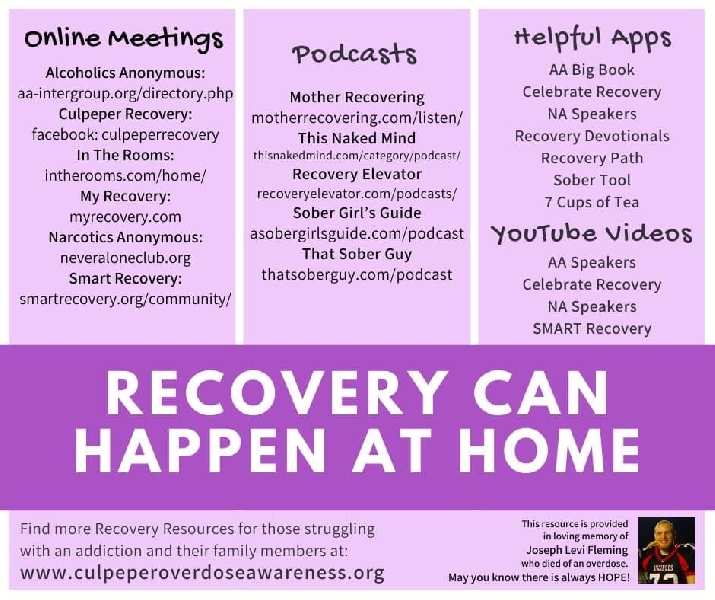 Fetal Alcohol Spectrum Disorders (FASD) Awareness Month is September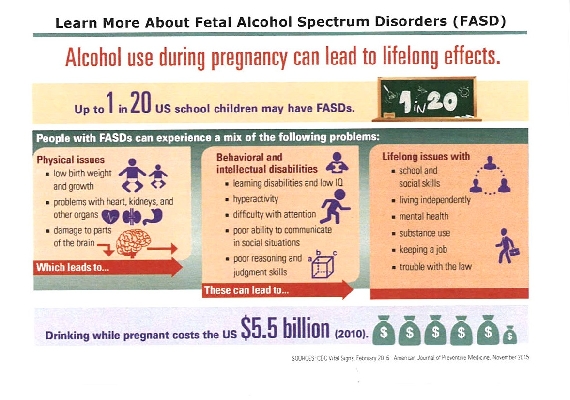 PRIORITY POPULATION
Pregnant injection drug users
Pregnant substance users
Injection Drug Users
Overdose Survivors
Veterans
All others
Preferential treatment provided to pregnant women.
POTTER COUNTY DRUG AND ALCOHOL PROGRAM
Potter County Human Services
62 North Street
P.O. Box 241
Roulette, PA 16746
(814) 544-7315 - (800) 800-2560
FAX (814) 544-9062
PA Get Help Now 1-800-662-4357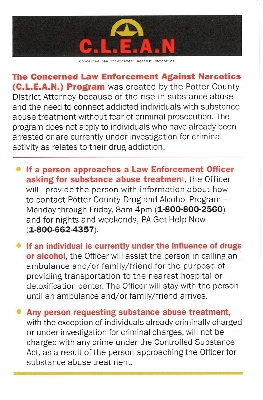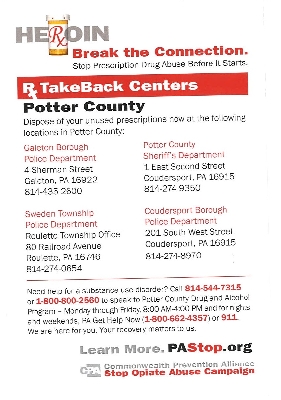 MEETINGS
Service Location And Hours Of Operation
The Case Management Specialist will be available to meet with a client at any of the following locations:
**Normal office hours are 8:00 AM to 4:30 PM Monday thru Friday
Potter County Drug & Alcohol Program, Roulette Office 1-800-800-2560

All clients will receive a Level of Care Assessment to determine which type of service is appropriate. The Potter County Drug and Alcohol Program will determine funding eligibility prior to authorizing services according to all Department of Drug and Alcohol Program, Office of Mental Health and Substance Abuse Services and Potter County Drug and Alcohol funding requirements and guidelines. All third party funding sources will be sought prior to utilizing Potter County Drug and Alcohol funds.