Children and Youth Services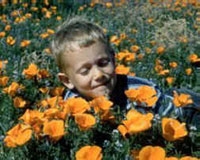 Children and Youth Services (CYS) works to protect children and youth (infancy through age 17) from neglect and abuse; to strengthen the family unit, the most important resource for the child's well-being; and to assure a child's right to a permanent, healthy family setting (relative placement, adoption, guardianship arrangement, or other approved living arrangement) in the absence of a safe, biological family environment for the child. Services offered by CYS include:
Case Management
Crisis Intervention
Independent Living Skills
Information and Referral
Parenting Support Groups
Safety Training to Children
For reporting of any concerns of child maltreatment or help for your own family, please contact Potter County Children and Youth Services at (800) 800-2560 or (814) 544-7315. For report of suspected child abuse, the statewide toll free CHILDLINE hotline number may be contacted at (800) 932-0313.